:::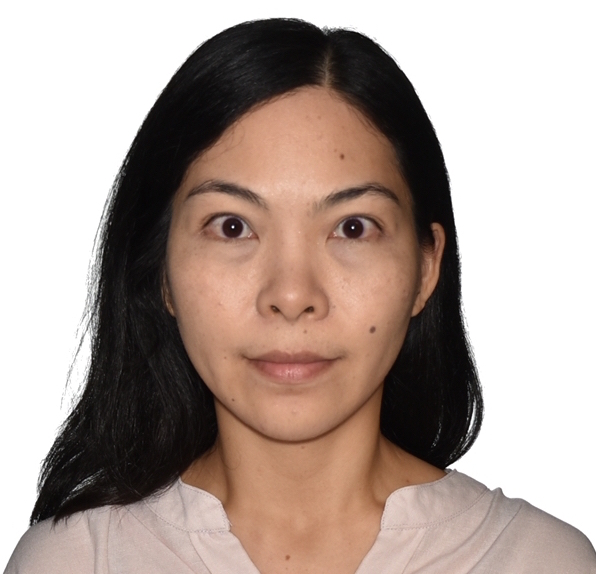 陳思瑋
Sihwei CHEN
助研究員
專 長
形式語意學、跨語言比較、台灣南島語、田野調查方法
地 址
11529 台北市南港區研究院路二段128號
信 箱
sihweichen@gate.sinica.edu.tw
我的研究領域為形式語意學,以及語意學和語用學、構詞、句法等介面議,並著重跨語言的異同性。我的研究工作結合田野調查與理論,主要調查語言為屬於台灣南島語言的泰雅語、布農語。近年來的研究興趣在於時間與情態相關議題、句尾助詞的使用、以及疑問句的預設性等等。
Aug. 1, 2022–July 31, 2023 泰雅語的偏向性問句與跨語言比較 (NSTC 111-2410-H-001-113)
Aug. 1, 2020–July 31, 2022 泰雅語語尾助詞的形式特質以及跨台灣南島語的比較研究 (MOST 109-2410-H-001-089-MY2)
July 1, 2019–Sept 30, 2020 泰雅語和布農語時制與動貌系統之議題研究 (MOST 108-2410-H-001-005-)
會議籌辦委員
The 13th Workshop on Formal Syntax and Semantics (FOSS-13), Academia Sinica, Taipei, Taiwan, Oct. 16–17, 2020
The 29th Northwest Linguistics Conference (NWLC-29), UBC, Vancouver, CA, April 26-27, 2013
Chen, Sihwei. 2018. Finding semantic building blocks: Temporal and modal interpretation in Atayal. PhD dissertation, University of British Columbia. DOI: https://dx.doi.org/10.14288/1.0373089.
Sihwei Chen, Lisa Matthewson*. In press. A sense of time and world. In Carmen Jany, Marianne Mithun, and Keren Rice (ed.), The Languages and Linguistics of North America: A Comprehensive Guide, . Berlin: Mouton de Gruyter.
Chen, Sihwei. 2022. Modality in contextual elicitation and spontaneous texts: A case study of Atayal. In Nübia Ferreira Rech, Simone Guesser, Jozina Vander Klok, Eduardo Soares (ed.), Modality in underdescribed languages: A methodological perspective (Trends in Linguistics. Studies and Monographs), pp. 257-294. De Gruyter Mouton.
Sihwei Chen*, Haowen Jiang. 2020. Ways of talking about the past: -in- and =in in Bunun. In Henry Y. Chang, Hui-chuan J. Huang (ed.), Papers from the Austronesian Formal Linguistics Association 25, Journal of the Southeast Asian Linguistics Society Special Publication No.5, 1–21. Honolulu: University of Hawaii Press.

https://evols.library.manoa.hawaii.edu/handle/10524/63143

Chen, Sihwei. 2018. When the progressive and result state meet: The Atayal cyux/nyux. In Matthewson, Lisa, Erin Guntly and Michael Rochemont (eds.), Wa7 xweysás i nqwal'utteníha i ucwalmícwa: He loves the people's languages. Essays in honour of Henry Davis, pp. 243–258. Vancouver, BC: UBC Occasional Papers in Linguistics vol. 6.
Chen, Sihwei, Vera Hohaus, Rebecca Laturnus, Meagan Louie, Lisa Matthewson*, Hotze Rullmann, Ori Simchen, Claire K. Turner, Jozina Vander Klok. 2017. Past possibility cross-linguistically: Evidence from 12 languages. In Ana Arregui, Maria-Luisa Rivero and Andres Salanova (eds.), Modality Across Syntactic Categories, 236-287. Oxford: Oxford University Press. DOI: http://10.1093/acprof:oso/9780198718208.001.0001.
Bertrand Anne*, Aonuki Yurika, Chen Sihwei, Davis Henry, Gambarage Joash, Griffin Laura, Huijsmans Marianne, Matthewson Lisa*, Reisinger Daniel, Rullmann Hotze*, Salles Raiane, Schwan Michael David, Todorović Neda, Trotter Bailey, Vander Klok Jozina. 2022-6-13. Nobody's perfect. Languages 7(2), 148.

http://dx.doi.org/10.3390/languages7020148

Chen Sihwei, Vander Klok Jozina*, Matthewson Lisa, Rullmann Hotze. 2021. The 'experiential' as an existential past. Natural Language & Linguistic Theory 39(3), 709-758.

http://dx.doi.org/10.1007/s11049-020-09488-6

Matthewson Lisa*, Chen Sihwei, Huijsmans Marianne, Morzycki Marcin, Reisinger Daniel, Rullmann Hotze. 2019. Restricting the English past tense. Snippets (37), 61-64.

http://dx.doi.org/10.7358/snip-2019-037-mchr
Chen, Sihwei. 2019. Graded possibility: Distinguishing epistemic modals in Atayal. In Sae-Youn Cho (ed.), Proceedings of the 12th Generative Linguistics in the Old World & the 21st Seoul International Conference on Generative Grammar, pp. 419–428. Korea: The Korean Generative Grammar Circle. http://sicogg.or.kr/GLOW-Asia-12-2019/proceedings/
Chen, Sihwei. 2017. Bundling perfective and perfect: The Atayal wal. In Michael Y. Erlewine (ed.), Proceedings of GLOW in Asia XI, volume 1, MIT Working Papers in Linguistics 84, pp. 65-78. Cambridge, MA: MIT Working Papers in Linguistics.
Chen, Sihwei. 2017. Initial stages of events: The Atayal unmarked predicates. In Aaron Kaplan et al. (eds.), Proceedings of the 34th West Coast Conference on Formal Linguistics, pp. 107-114. Somerville, MA: Cascadilla Proceedings Project.